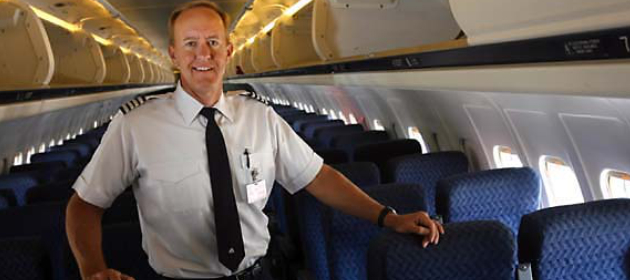 If Only You Could Enjoy Flying Without Fear...
Hello and welcome, my name is Captain Stacey Chance. I have been flying for a major US airline for over 30 years and have witnessed many nervous and fearful flyers.
Air travel doesn't have to be unpleasant and for this reason I have developed this interactive Fear of Flying program. Are you concerned about an upcoming flight? Are you a first time flyer or a frequent flyer, but feel uneasy? I want to help prepare you for your next flight. You can overcome your fear of flying right now using my free online Fear of Flying Help Course. You can enroll right here, right now. No schools, seminars, clinics, or classes to attend. No need for drugs, hypnosis, or medication. Take it in the privacy of your home, at your leisure.
*Audio, Video & Book versions are available for purchase.

Don't be embarrassed or ashamed of your fear, it is quite natural and more common than you think! My Fear of Flying Help Course has helped thousands of people.
What if the plane hits an air pocket?
What causes airplane turbulence?
Which are the safest airlines?
Can an airliner glide if the engines quit?
How likely is an airplane crash?
Which seat is best?
What about airline safety statistics?
Can the doors be opened in flight?
How do I cure motion sickness?
These and more questions are answered in our 100% FREE online course. NO strings attached! After completing the course all that I ask is that you please consider submitting a contribution to help fund this project. Many other programs cost hundreds of dollars, this one is available for YOU anytime, anywhere!